Georgia Land Experts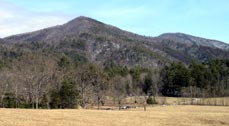 Find one thing your good at, and do it well. Southern Heritage Land Company Inc. has followed that creed, and it has led to years of success in Georgia real estate. The brokers at Southern Heritage Land Company Inc. are experienced in all areas of real estate from commercial and subdivision development to large acre tract brokerage and investment strategy. However, over the years they have also become known as the real estate experts in a few specific areas:

Bringing Together People and Georgia Property
Our involvement in the southeastern real estate markets allows us to have in-depth knowledge of all available land opportunities, from Georgia mountain real estate to Georgia hunting land for sale. Our pinnacle of success lies in our strong, long-term relationships with landowners. By building these long-term relationships, we can bring together groups of people in various stages of land acquisition, sales, or ownership. These mutually beneficial relationships allow us to deliver solid results to all our clients.

Our love for the great outdoors has also fueled our interest in these specific areas. Owners Charlie Lathem and Stan Bennett saw Georgia hunting and recreational land diminishing when landowners began selling large acre tracts without a solid knowledge of how to make the most of their investment.

Charlie and Stan quickly recognized the growing need for brokerage assistance in these areas. Expanding from a local development company, Southern Heritage Land Company was established to bring together stewards of the land, and help investors determine the best use for their land.



Service Areas
Georgia
Alabama
North Carolina
South Carolina
Tennessee
Mississippi
view all of our service
areas contact info